Family team, building handcrafted furniture and home décor
Handcrafted: made skillfully by hand
We proudly tell you that our work is handcrafted, which means to be made skillfully by hand.  Now, allow us to introduce you to the hands that create the work that you see within these pages …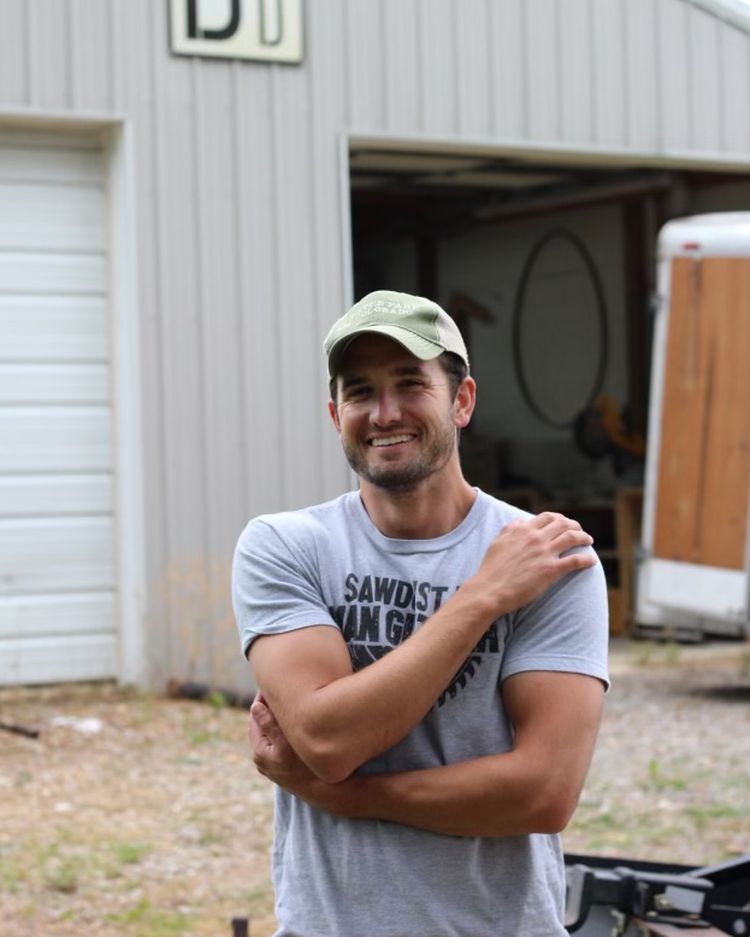 Blair Wrye
Owner, Head Craftsman
Although BWD may have started out as a hobby for Blair, it's no surprise that it is what it is today if you know Blair's work ethic.  Growing up, Blair could always be found at his family's farm working with cattle and performing basic carpentry work around the farm.  Farming was, and still is, a passion of his that also helped teach him the importance of responsibility and hard work.  When going to school at the University of Kentucky, Blair followed yet another passion, health and wellness, while studying and majoring in Kinesiology.  When returning to Paducah after graduation and marrying Elena, the two began searching for furniture for their new home.  When nothing came along that suited their interests, Blair, ever the visionary, boldly stated that he would simply build them a table.  Elena was skeptical at first, not fully knowing the talent that he held when it came to carpentry.  However, if you know Blair, you know that when he sets his mind to something, be it new or a learned skill, he always gets the job done.  Elena was pleasantly surprised to come home one day and find the frame for their table constructed in their garage! Once the two knew what Blair could do, they started adding more to their arsenal by building a new coffee table and two end tables for their living room along with custom cutting boards to adorn their kitchen.  Blair, a police officer at the time, excitedly began taking on requests from others, hoping, but not thinking that BWD was waiting in the wings. However, God had other things in mind. In the spring of 2017, Blair left the Police and had the opportunity to pursue BWD full time. Although met with challenges, Blair worked hard to pursue his goal of growing a local, custom furniture business. Today, that goal is alive and well.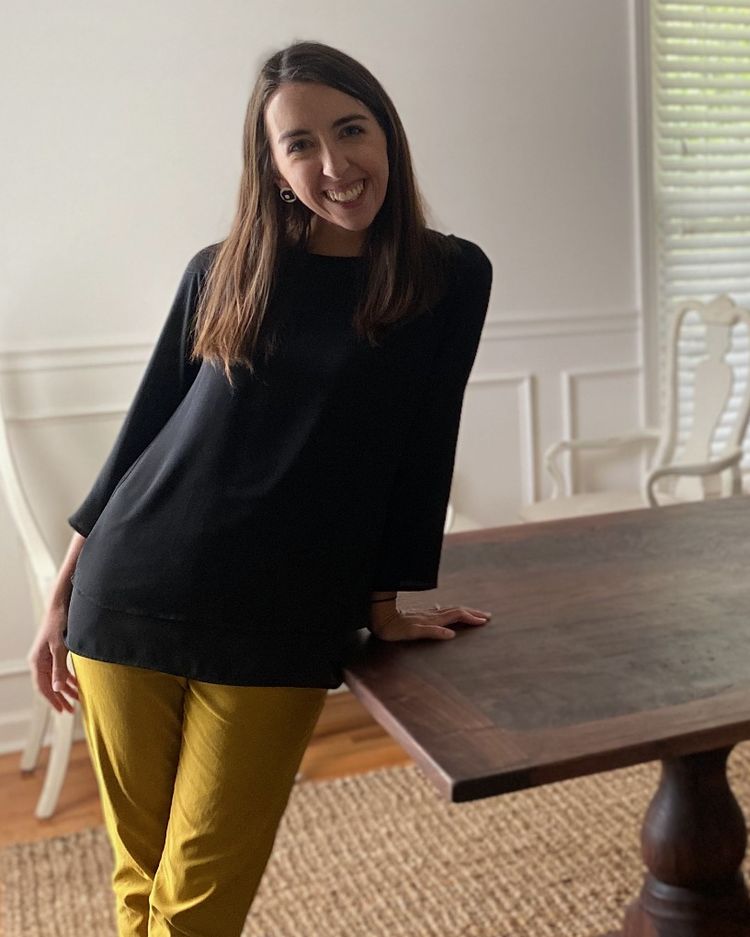 Elana Wrye
Owner, Marketing Strategist
Elena has always had a passion for the written word.  To put pen to paper and author a story creatively was always a joy for her, as well as connecting with people.  If you know Elena, you know she never meets a stranger.  She strives to love others like Jesus, and leave them better than she found them.  When she got to the University of Kentucky and discovered the study of  Public Relations, she was delighted to find that she could combine her two hobbies into one.  Fascinated by the thought that one could find a profession in using both verbal and written communication to be the outreach for a company that she believes in, she was all in.  But while in school, she never thought that that role would be held within a business belonging to her and her husband.  Although she may not build the furniture, she enjoys being able to put these handcrafted pieces into words as she tailors BWD's marketing to both inform and inspire those who come across its work and invite it into their homes.
Blair and Elena Wrye founded BWD with the intent of creating pieces that inspire family and friends to gather together. To both, family is very important and having somewhere to gather, create memories, have meals or simply enjoy a cup of coffee was the push to start their own company. Blair, a self taught craftsman, began building and creating furniture shortly after marrying Elena. He saw how happy his family was and took great pride knowing that his creations served as a tool to achieve that goal.
BWD started by utilizing reclaimed barnwood. We saw a need to utilize these materials and give it new purpose. We quickly realized that taking something old, scratched, full of nails and flawed and making it new was both satisfying and a creative challenge. We takes pride in building pieces out of reclaimed wood. Majority of our reclaimed woods consist of red and white oak, walnut, pine and poplar. We hope the notion of building furniture from reclaimed wood gives us and our clients a deep, appreciative feeling for our pieces.
We strive to give our clients a piece to last a lifetime. As Blair and Elena feel to this day around their table, we hope each piece made by BWD gives other families and friends inspiration to gather together.
Our appreciation for hard work, quality craftsmanship and genuine time spent with family and friends inspired us to create BWD. Our history plays a vital role in who we are as a company, and we promise to incorporate our values into every piece we create for you.